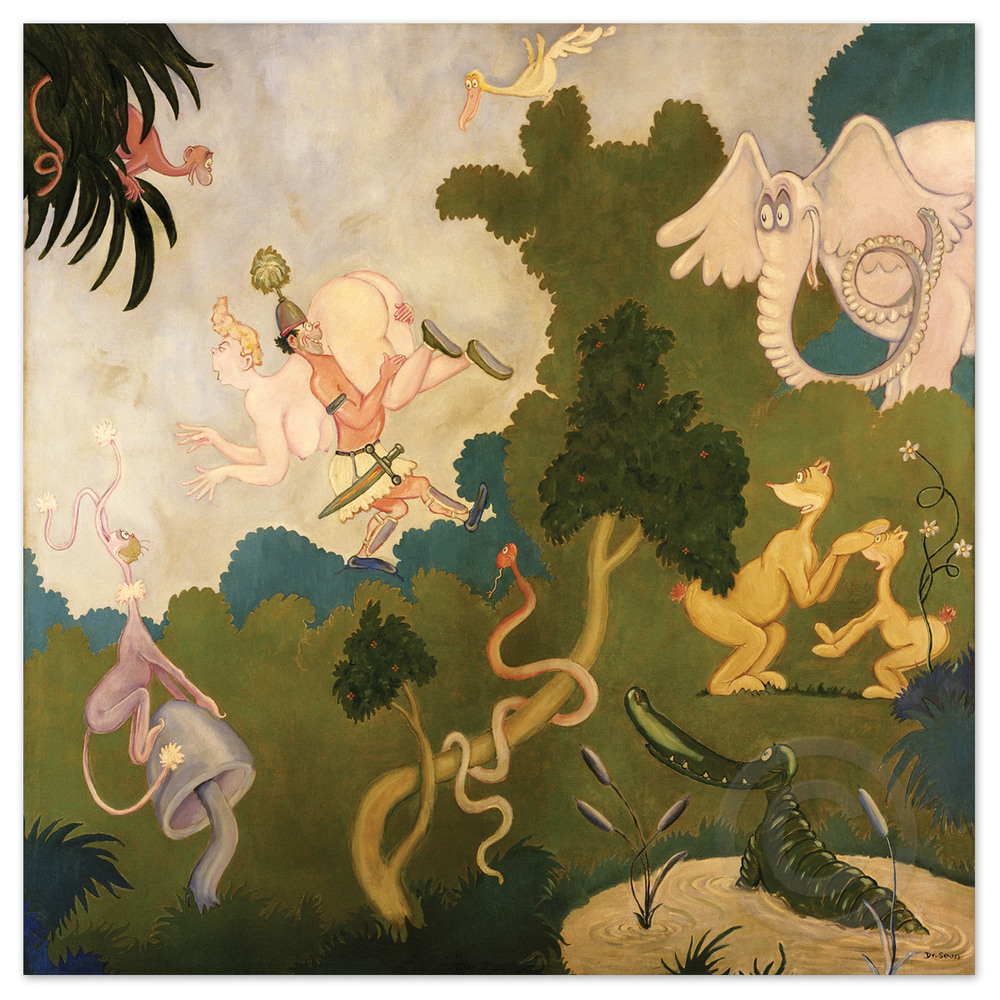 So much has been written about the wisdom of Theodor Geisel's words, crafted for the delight of kids but, at times, disquieting to adults. While the same is true for many children's book authors who use stories to push against social norms, today, I'm honoring Dr. Seuss in light of his "Midnight Paintings"—another side of his artistic expression.
Oh, the power of Seuss. To this day, I'm still frightened of the pale green pants in "What Was I Scared Of?"—one of four stories from The Sneetches and Other Stories.
"I do not fear those pants with nobody inside them." I said, and said, and said those words. I said them, but I lied them.
And, in the end:
I was just as strange to them as they were strange to me.
Are Geisel's words relevant today? I think so.
And for a glimpse into even more unexpected Theodor Geisel work, you'll want to explore Boners by Those Who Pulled Them. Oh, Teddy, I suspect that I shall never see / A wonder, a marvel / As gigglicious as thee.