This past Sunday, our senior designer Shirlee Roberts was married to her sweetheart, Brett Downey.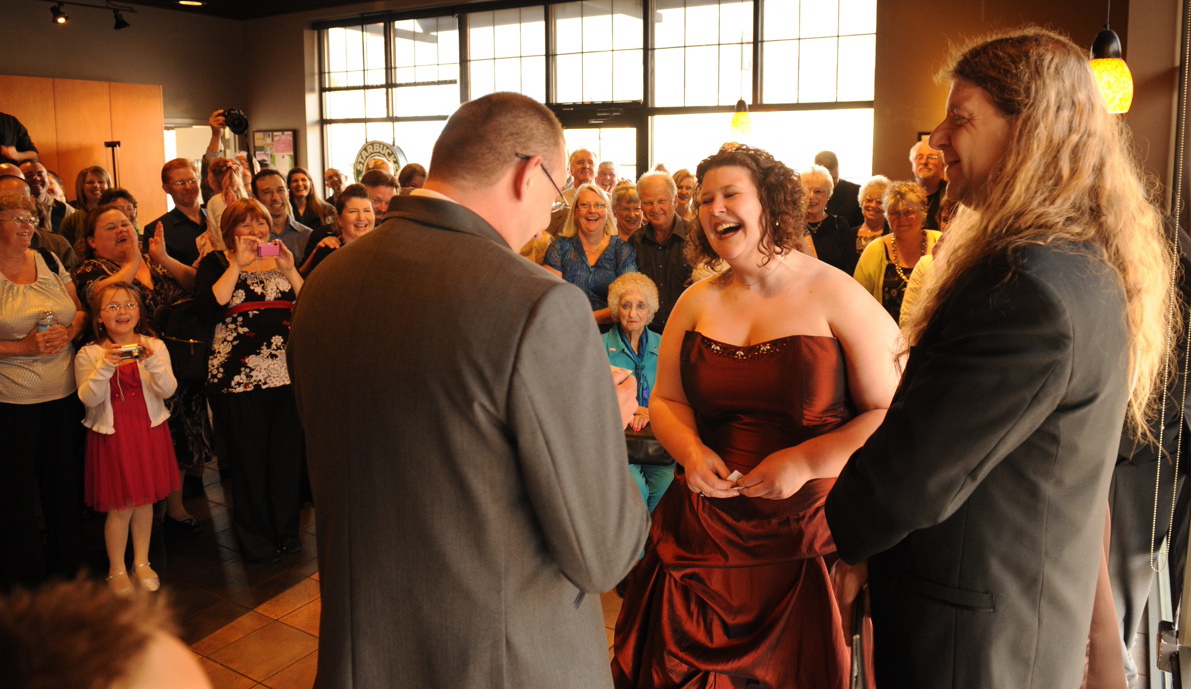 photo courtesy of Matt Vielle / Hamilton Studio
Shirlee has been with AMD for a dozen years now. For those who know her, the wedding event was pretty much what you would expect from someone who keeps a tarantula near her desk. It was unique: the nuptials took place at a local Starbucks where she and Brett first met – five years ago to the day. It was efficient: the ceremony was well under 10 minutes. It was personal: the only time I've heard the words "guns" and "cars" exchanged while professing vows.
And I loved the souvenir coffee mugs inscribed with a simple message – bsw 04.29.12 (brett, shirlee, wedding).
Congrats to Shirlee and Brett!