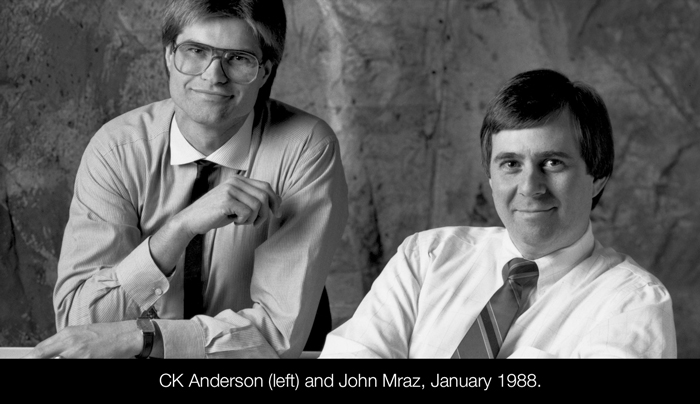 Now, before you make too much fun of the photo…
Celebrating one's 25th birthday is nice and all (I should know, I've done it more than once), but reaching that milestone as a business is, well…not so easy. You set out to succeed, but you don't set out to hit an anniversary like this. When John Mraz—my former partner and co-founder—and I formed Anderson Mraz Design on January 1, 1988, we simply wanted to create meaningful design. And, frankly, help support our families. It really was that elementary.
I'm grateful to all who have been a part of the firm's 25-year history. I'd like to thank John for his many contributions over the years. And to a few others, from family members to employees, former clients to new patrons, talented collaborators to kind landlords, and so many more… I humbly say "thank you." Without all of you, hitting this milestone wouldn't be possible.
We wish all of you a prosperous new year, while we look forward to adding more candles to our cake.