"The name's Anderson. CK Anderson."
Those who've met our fearless leader rarely question his nom de guerre, likely assuming some embarrassment over a given name – like Chester, say, or Cornelius. It rarely occurs to them that maybe, just maybe, he's hiding something.
Oh, it's nothing sinister or anything. It's not like he's a mob informant in the Witness Protection Program or a former Stasi agent. No, it's about…the 1977 WIAA State 1A football championship.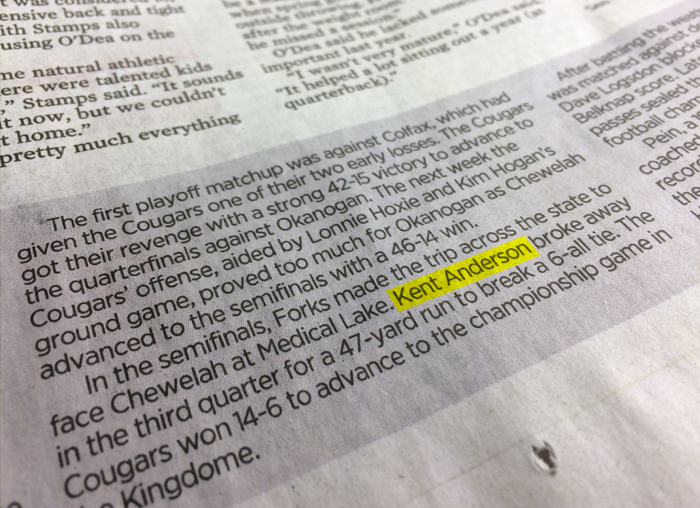 Here's the full story, in which QB "Kent" Anderson leads his team from a rocky 0-2 start to a Kingdome showdown with defending state champion Winlock. You'll have to read the whole thing to see how it turned out. (Spoiler: Do you think our hero would've scored a date with a Spokane Lilac Princess if he hadn't triumphed on the gridiron?)