On August 4, 2018, helveticka celebrated its 30th anniversary. The occasion was marked by an exhibit titled CX30: Creative Experiences, Thirty Collaborators. It featured 30 collaborators who played an important role in helping us reach this milestone. In case you missed it, here's a link to the site that features each of their individual stories. A year later, many of these creative partners are still lending their expertise to our projects.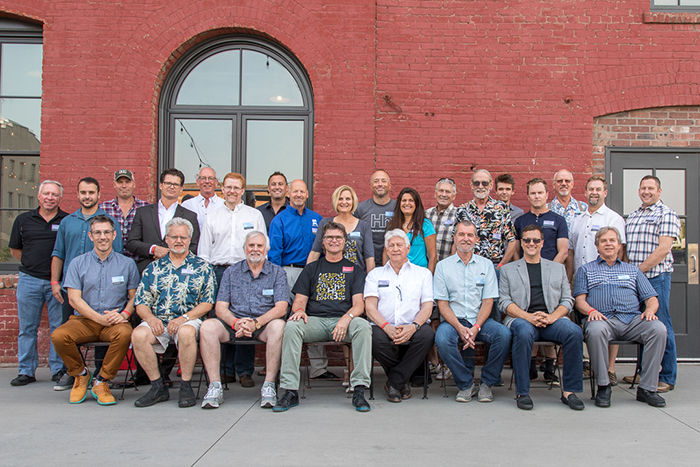 photograph courtesy of Chad Ramsey
Above are 24 of the 30 exhibit subjects – mostly local, but some from Los Angeles, Minneapolis, Portland, and Seattle – who joined Linda and me during our anniversary celebration. Now that's one serious talent pool.