Looking Smart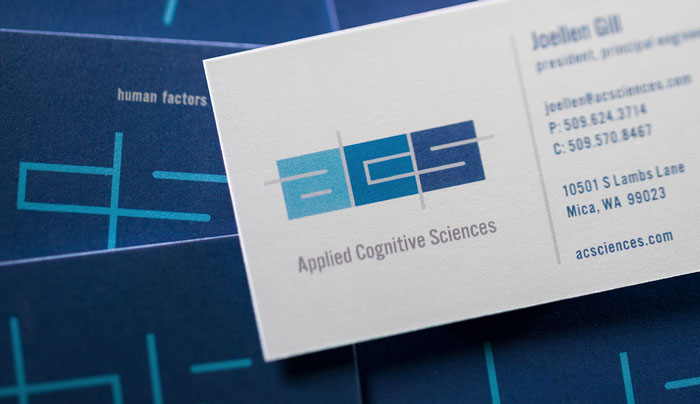 When Applied Cognitive Sciences came to helveticka for help with a new logo and website, it immediately became apparent that there would be homework for the design team – starting with understanding what an "independent human factors engineering consulting group comprising certified human factors professionals, safety professionals, and tribometrists" was, exactly. Turns out they're just like the rest of us…only a lot smarter.
photo: J. Craig Sweat Photography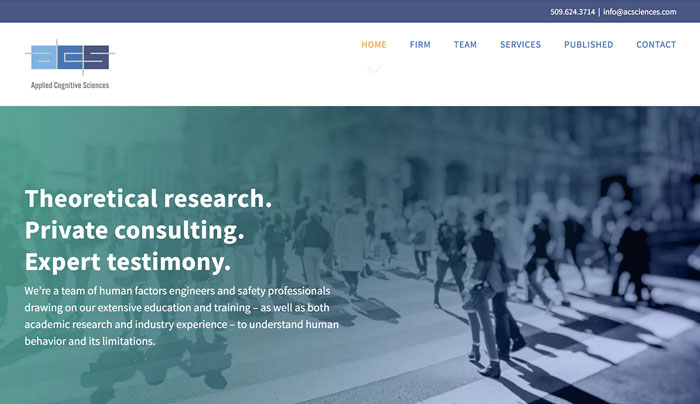 The main task of the website, then, was to present the serious nature of the company's work (theoretical research, behavioral analysis, expert testimony) to a much broader audience – and explain what ACS does and why it matters. Employing custom illustrations and graphics, a straightforward, conversational tone, and an intuitive user experience, helveticka created a site that matches ACS's personality: experts in both traditional engineering and cognitive psychology who also happen to be fun and engaging individuals. For the logo, the team developed customized lowercase letterforms within square shapes that provide a sense of rhythm. The interior lines offer structure, while the transition from light to dark blue tones suggests movement – all of which works together to obviate any misperceptions around stuffy academics.