Congratulations to our scholarship winner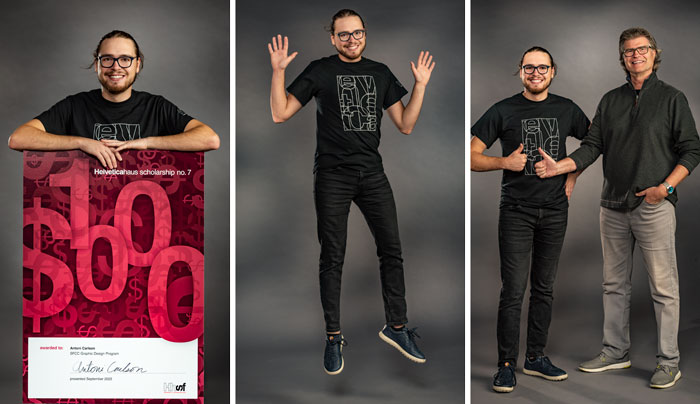 Every year since 2016, Helveticahaus has awarded one or more scholarships to students who are earning graphic design degrees at Spokane Falls Community College. We are proud to announce that Antoni Carlson is our 2022 Hh scholarship recipient. Antoni is president of the graphic design club at SFCC, and he describes himself as a genuine and easy-going person. He admits, however, that he can get "really picky when it comes to design." It's one of the reasons Antoni was selected for the scholarship. We look forward to watching him channel his intensity into a successful design career. Congratulations, Antoni.
To learn more about Helveticahaus and find out how you can support the next generation of designers, click here.