It's Been a Long Time Coming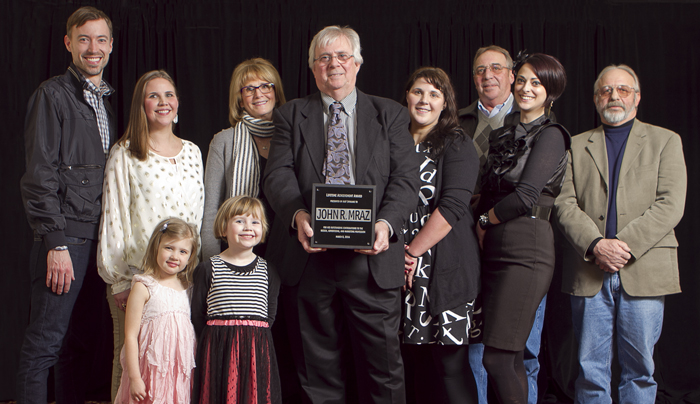 Teacher, mentor, innovator, pioneer, advocate, "super-duper genius." At one time or another over his 40-year career, John Mraz could easily lay claim to all of these. And about 15 minutes into the Spokane Advertising Federation's annual ADDY awards on Saturday, March 8, he added yet another title to his resume: Lifetime Achievement Award Winner. It's an honor that's been bestowed only five other times in the history of the organization, and a fitting acknowledgment of the contributions of a remarkable man. Congratulations to John Mraz.
And a hearty "Well done!" to helveticka, the firm he co-founded back in 1988 as Anderson Mraz Design: on the same night, we took home not only three gold and three silver ADDYs, but also a "best of division" award for our website.