The Library of the Future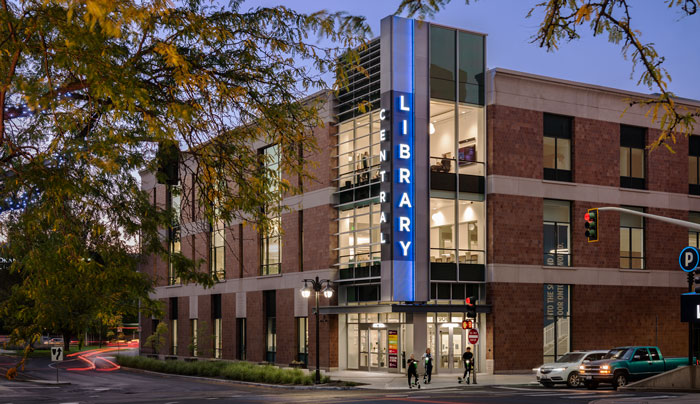 Did you know that the first library in Spokane – a Carnegie Library, by the way – took up an entire block of Browne's Addition? While it's no longer in its original location, the downtown library continues to be the biggest and busiest branch in the Spokane Public Library system.
Central Library recently underwent a remodel that transformed the aging space into a modern urban hub – complete with a café, children's play space, business lab, and media studios. In collaboration with Integrus Architecture and California-based Group 4 Architecture, helveticka designed a primary signage and wayfinding program for the library that's every bit as modern and engaging as the new space itself.
helveticka created the library's main exterior signage at two entry points, as well as interior signage and wayfinding throughout the three-story building – including vinyl graphics for interior glass walls, elevator doors, and restroom entries. We also managed all related fabrication and installation.
Check out more project photos.