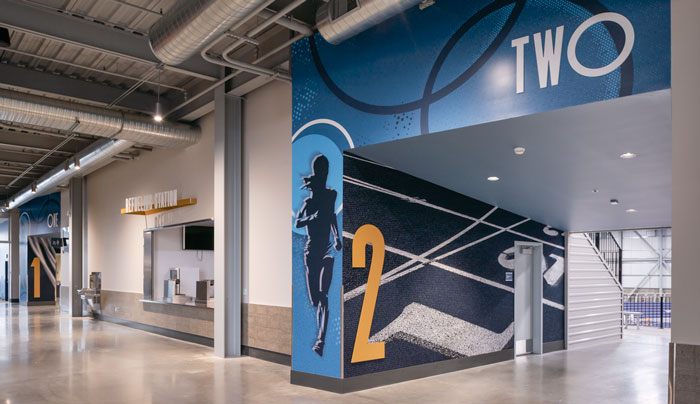 The Podium
In addition to providing naming, identity, and facility branding for this 135,000-square-foot, 4,000-seat-indoor multisport venue, helveticka created both signage and experiential graphics throughout the space, including five vomitories.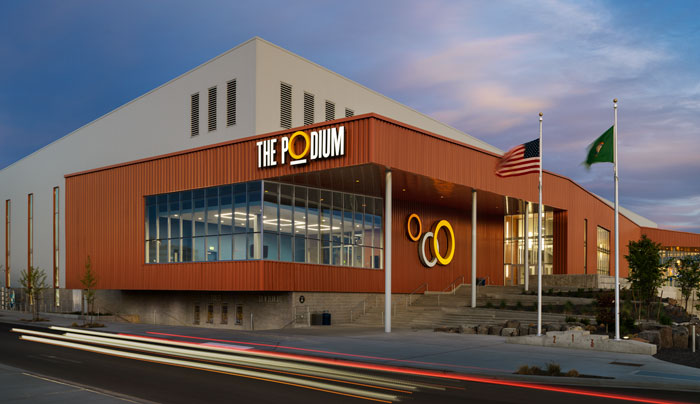 Parkview Café – near the massive windows overlooking Spokane's Riverfront Park – is one of the two concessions areas on the main concourse for which helveticka developed naming and signage.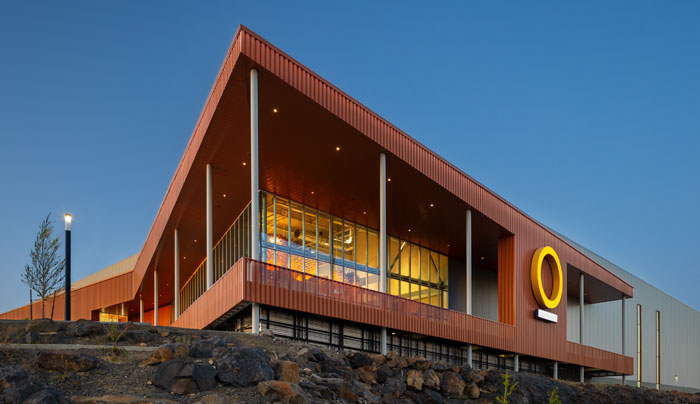 A detail of the signage for the second concessions area shows the painted aluminum letters on a powder-coated aluminum band.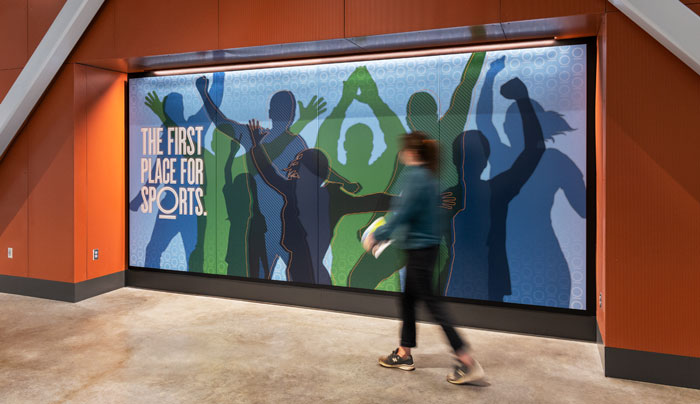 helveticka was also responsible for the facility's interior wayfinding system.
Men's and women's restrooms feature custom-designed tile on the privacy walls.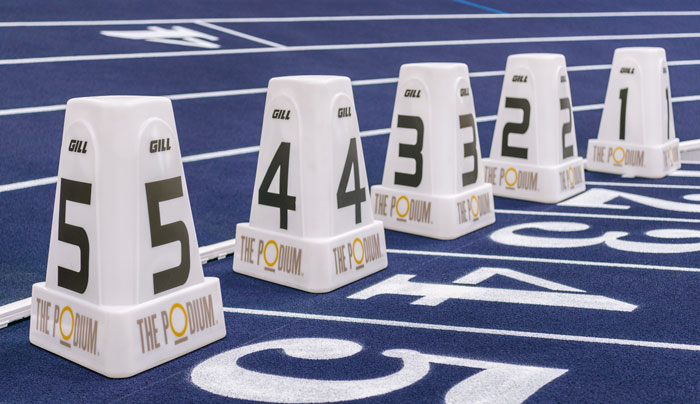 Even the restroom code signage carries elements of The Podium's branding.
The Hive
An innovative partnership between the Spokane Public Library and the Spokane Public Schools, The Hive is a non-traditional home for artists in residence, public event spaces, and an educational program for public school professionals. 12-foot-tall pan-channel letters identify the building, which is situated along a busy avenue.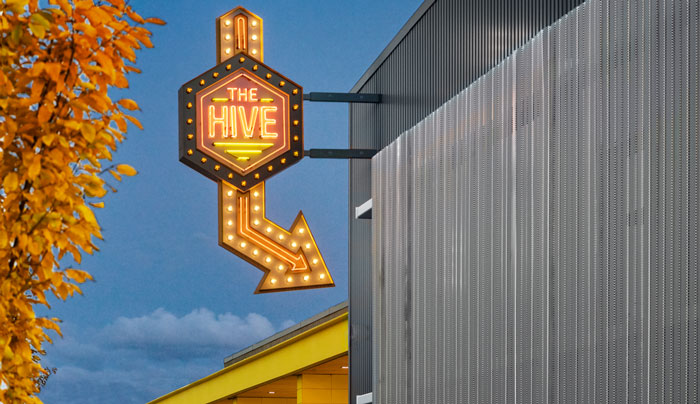 Taking cues from the surrounding post-war commercial neighborhood, a two-sided neon sign signals the building's north entry point.
The Hive's hexagon-and-neon theme continues on the south side of the building near the primary entrance.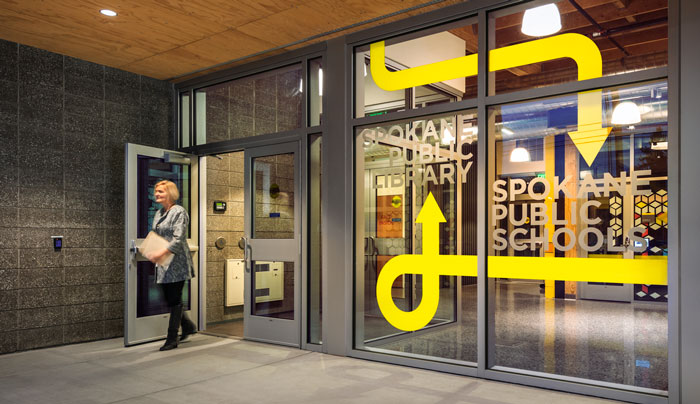 The main entrance identifies the building's two partners: Spokane Public Library and Spokane Public Schools. Playful arrows highlight room signage throughout the building.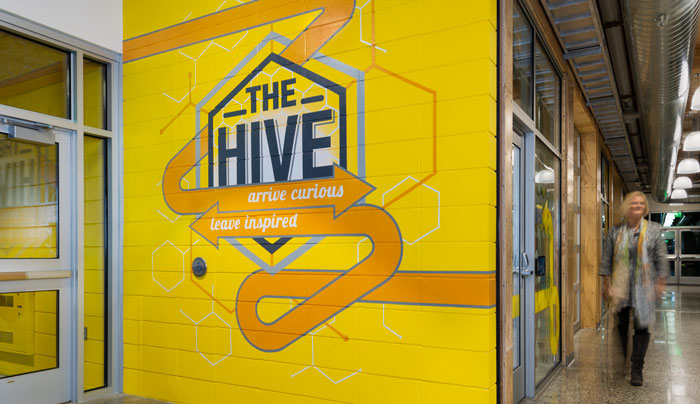 A hand-painted mural greets entering visitors with the message "Arrive Curious, Leave Inspired."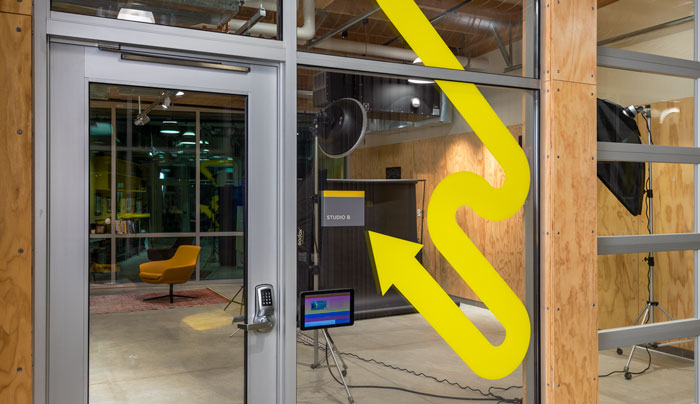 Local artists can apply for studio residencies – from three to six months in length – to create and share their work with the public. helveticka also designed the building's code signage.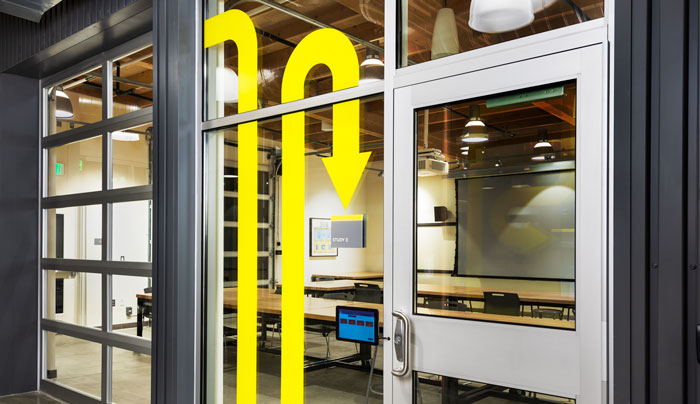 Underscoring the desire to become a community asset, The Hive incorporates learning, maker, and event spaces that serve the public.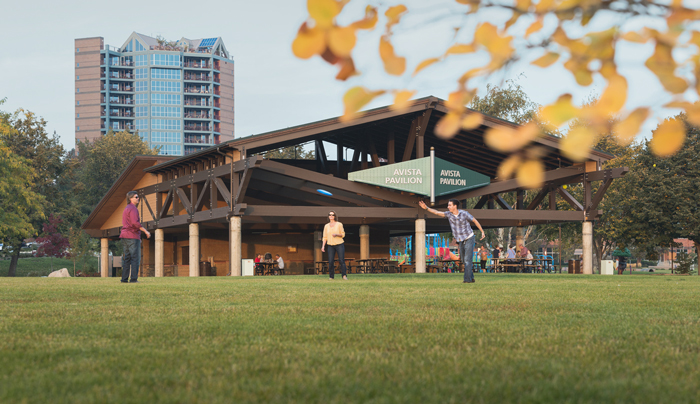 Avista Pavilion
Funded by Avista, the grand pavilion at Coeur d'Alene's McEuen Park can accommodate up to 200 people and is available for private rental.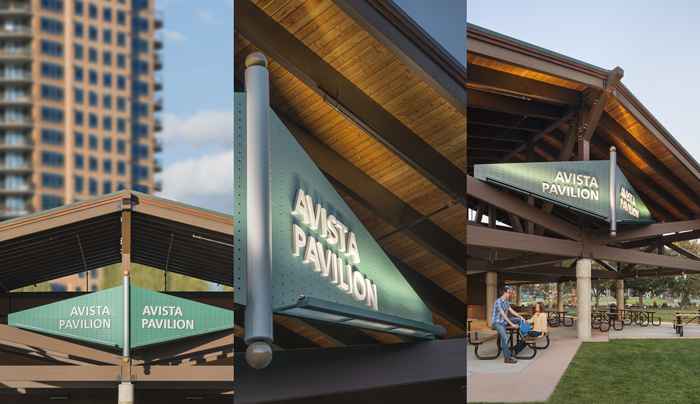 helveticka designed the pavilion's 27' x 8' LED-lit and powder-coated aluminum sign; long-time collaborator Hydrafab Northwest built and installed it.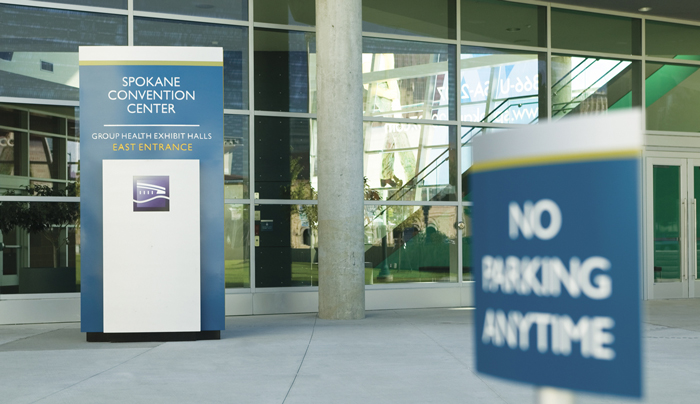 Spokane Public Facilities District – Convention Center
The signage and wayfinding system for Spokane's $89 million Convention Center expansion required more than 600 signs to help visitors find their way around the campus.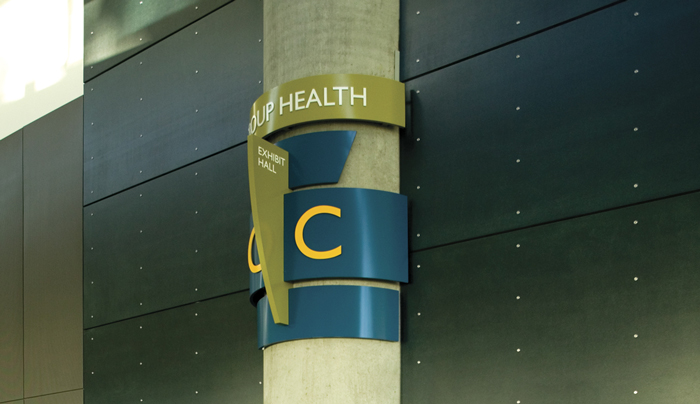 Signage for sponsored exhibit halls is wrapped around existing concrete columns.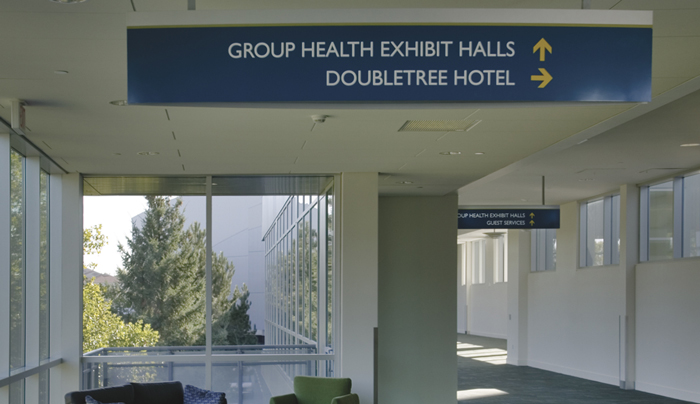 Visitors are oriented at the promenade that joins the original convention center with the recent addition.
back to top
|
<
1
2
3
4
>
<
>