Twice as Nice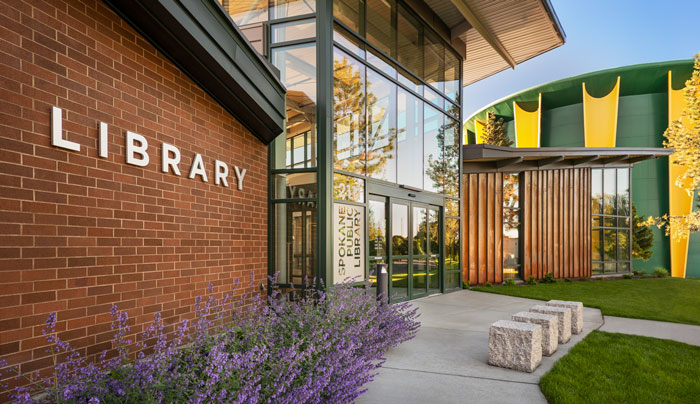 At nearly two times its original size, the newly renovated library at Shadle Park now has twice as much space for learning – including a demonstration kitchen, discovery garden, children's playspace, and expanded meeting rooms. It's even added the convenience of a drive-up book drop.
Serving a large and vibrant community on Spokane's north side, Shadle Park Library is one of the busiest branches in the Spokane Public Library system. With the upgrade and expansion, this branch also needed new signage to match its next-generation spaces and services.
helveticka collaborated with Integrus Architecture and California-based Group 4 Architecture to design exterior and interior signage for the library. This new signage included exterior monument, parking, and building signage; as well as interior graphics for glass walls, and ADA room and bookstack signage. helveticka also oversaw all fabrication and installation.
Click here to see more photos.