Mission Accomplished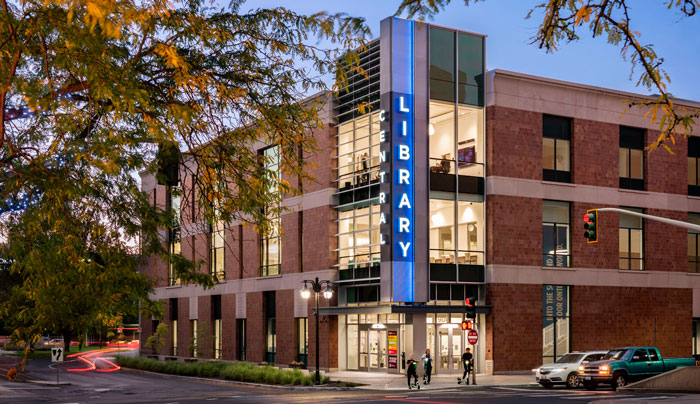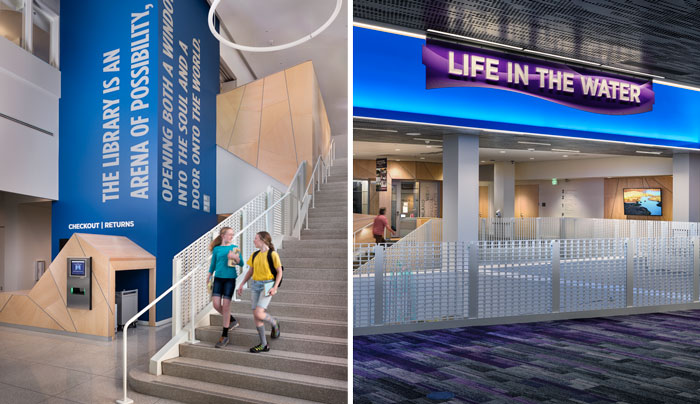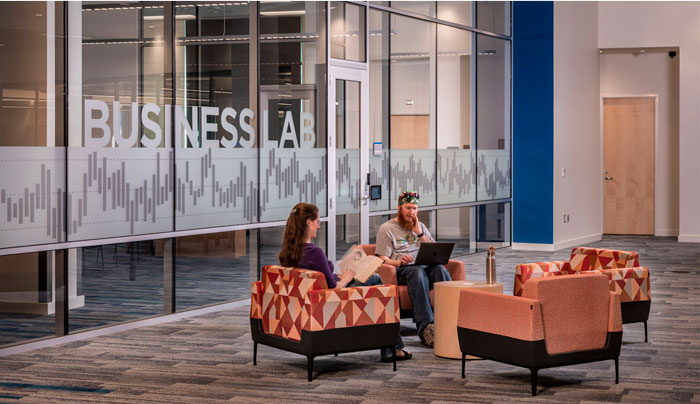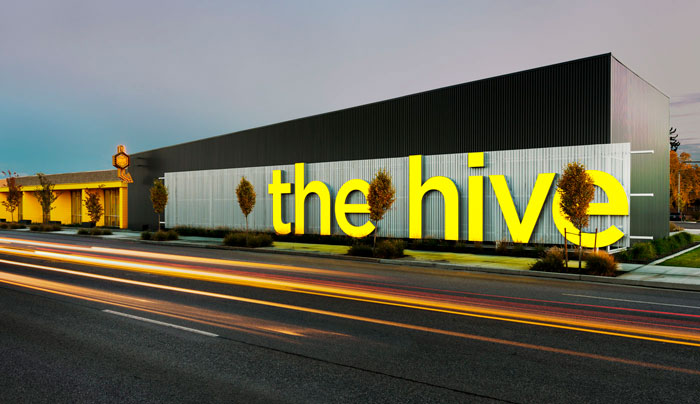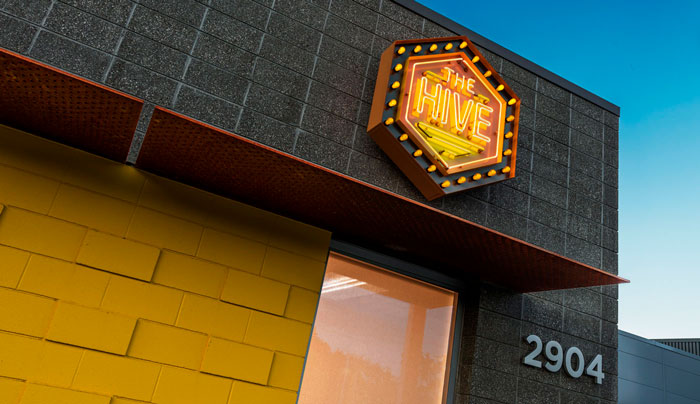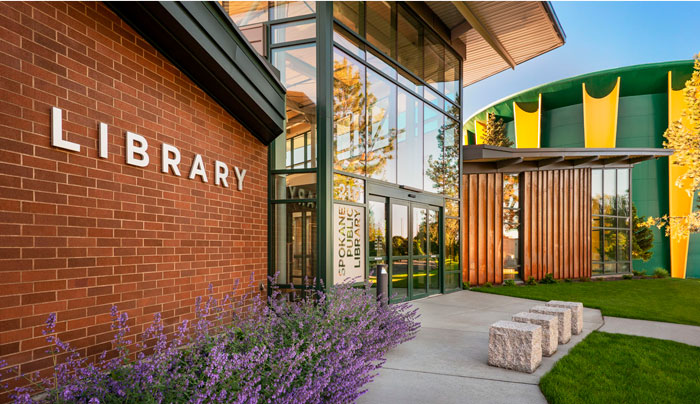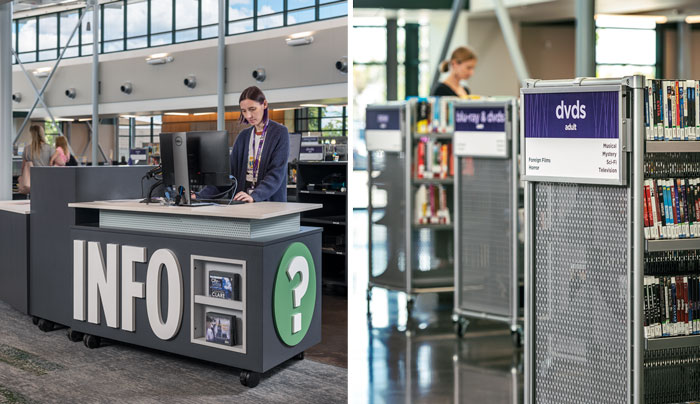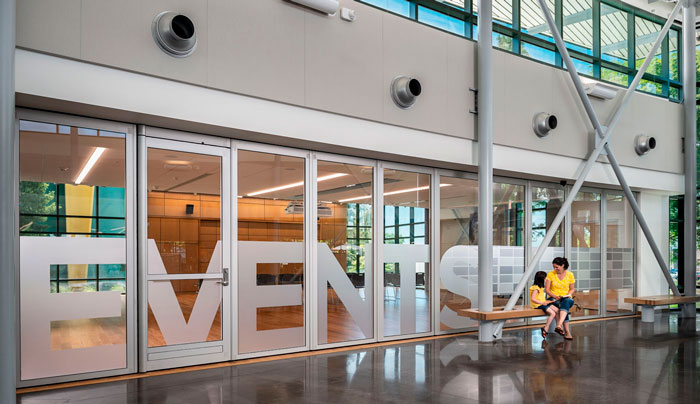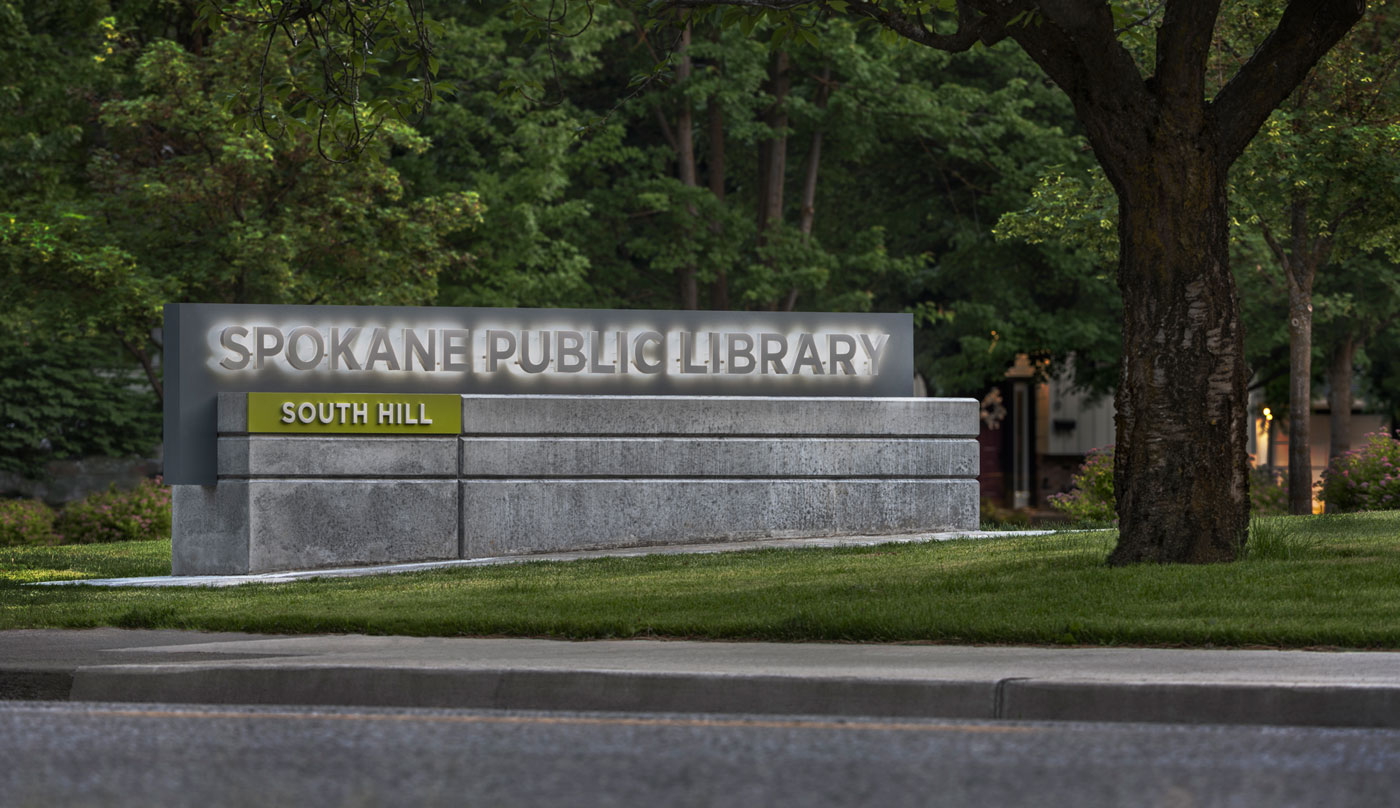 In 2018, voters passed a bond measure to remodel four existing libraries and build three new ones within the Spokane Public Library (SPL) system. This spring, the multi-year project was completed, and the spaces have been transformed.
No longer just hushed places for reading books, the new libraries offer a wide range of learning activities. With upgrades like maker and media studios, additional meeting spaces, and children's play areas – to name a few – the library system is better equipped to fulfill its mission as a community of learning. According to Paul Chapin, the library's operations manager, "We've gone from being a quiet, contemplative place to a real community center."
To support this modern transformation, helveticka worked closely with the SPL internal team to design the exterior and interior signage and wayfinding for all seven libraries, in collaboration with
Integrus
and California-based
Group 4 Architecture
. Our designs included exterior monument, parking, and building signage; as well as interior graphics and murals, and room and bookstack signage. The helveticka team also oversaw all fabrication and installation.
In recognition of our project partners, we would like to thank Baldwin Signs, Center Pointe Signs, Designer Decal, Digital Itch, Gemini Inc., Hydrafab Northwest, Tube Art Group, Walls That Talk, and Western Neon.
To see more photos of our work at the Spokane Public Library, click here for signage and wayfinding and here for experiential design.