City of Greeley
For the 2018 iteration of Greeley Unexpected, a multi-platform awareness campaign designed to promote the Colorado city, helveticka created a pair of 15-second television spots.
The first highlighted the city's water – recently named the best-tasting in North America – while the second focused on the national award-winning and Grammy-nominated UNC jazz program.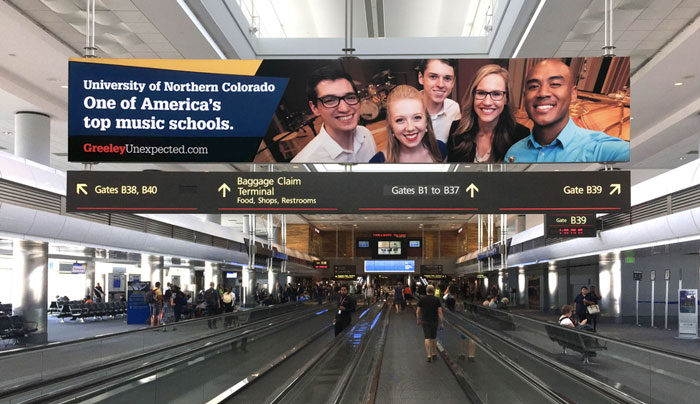 The University of Northern Colorado was also the subject of a large tension fabric banner in Concourse B at Denver International Airport.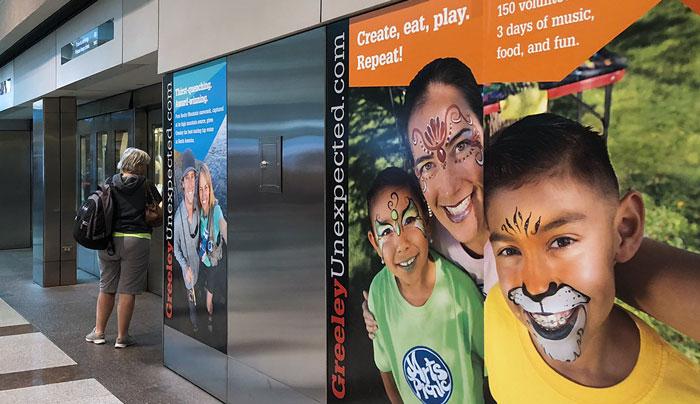 Additional graphics were placed in DIA's high-traffic Concourse A and C train terminals. This one featured the annual Greeley Arts Picnic…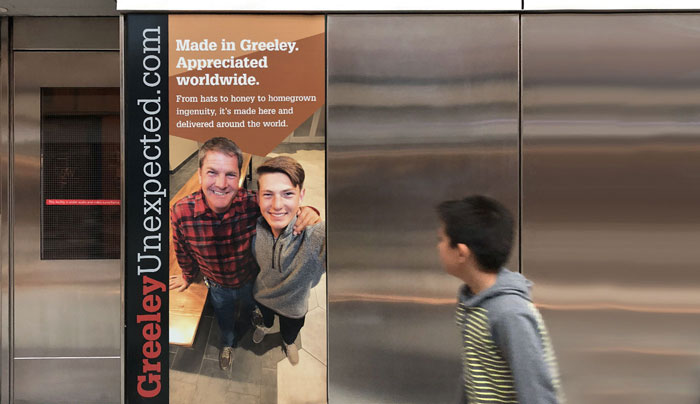 …another was about the city's maker culture, and how its products reach a global customer base.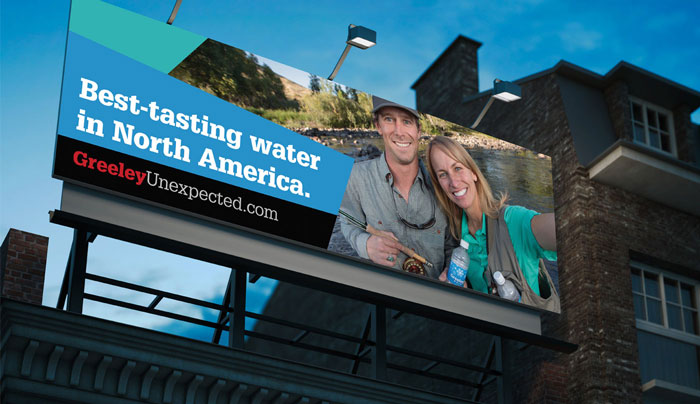 Billboards were also part of the ad buy, and were placed throughout northern Colorado.
City of Greeley
"Greeley Unexpected," a campaign both named and designed to change decades-old misperceptions while promoting the Colorado city's distinctive vibe, is now in its fourth year. TV spots from the 2013-16 campaigns can be seen on YouTube.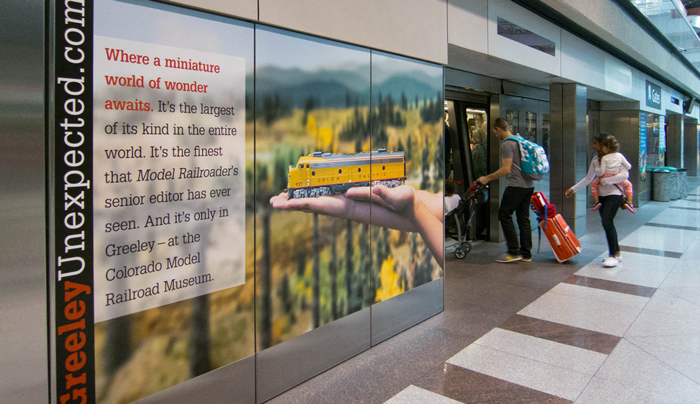 The 2015 campaign marked a shift from focusing on Greeley personalities to what makes the community unique. This is one of several panels at the Denver International Airport.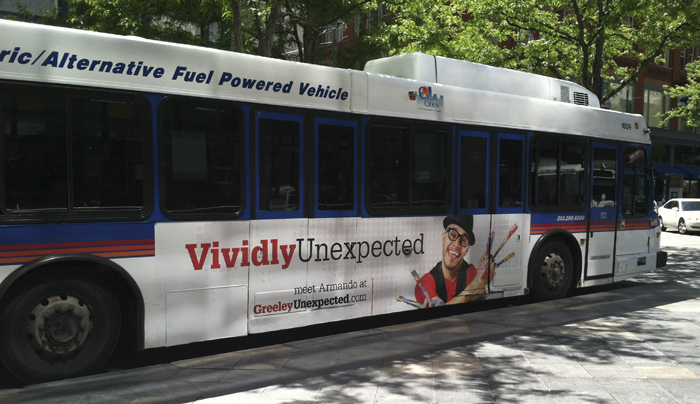 Bus wraps feature prominently in the campaign, along with shelters and benches. This is one of the featured subjects from the 2013 campaign.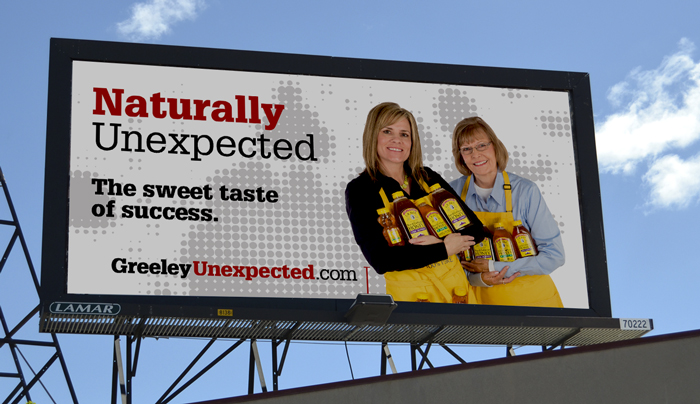 Billboards around the Denver metropolitan area and north toward Greeley continue the message and, like the campaign's other elements, point readers to a campaign microsite. This is one of nearly two dozen billboards from the 2014 campaign.
Whitworth University "Worth It" Campaign
In a collaboration with Power Marketing, ILF Media, and Whitworth University, helveticka helped create and launch "Worth It" – a campaign showcasing Whitworth's School of Continuing Studies and extensive graduate programs.
helveticka provided creative development, scripting, and art direction for two :30 television spots.
In addition to exploring new ways to visually express Whitworth's brand – including colors, shapes, and imagery – helveticka wrote and produced a pair of :30 radio spots.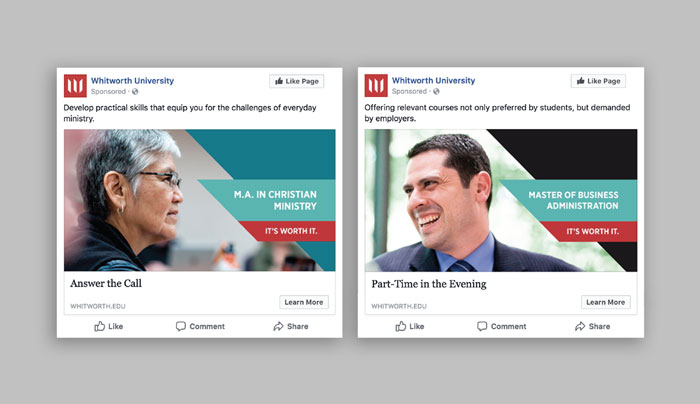 A series of Facebook ads featured Whitworth's graduate programs and its School of Continuing Studies. helveticka provided creative to Power Marketing for placement.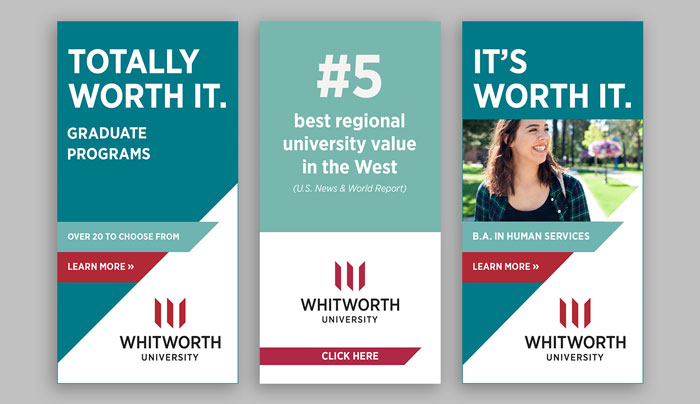 Nine subjects in various formats were developed for digital ads. helveticka was responsible for design and messaging; Power Marketing handled placement, management, and analytics.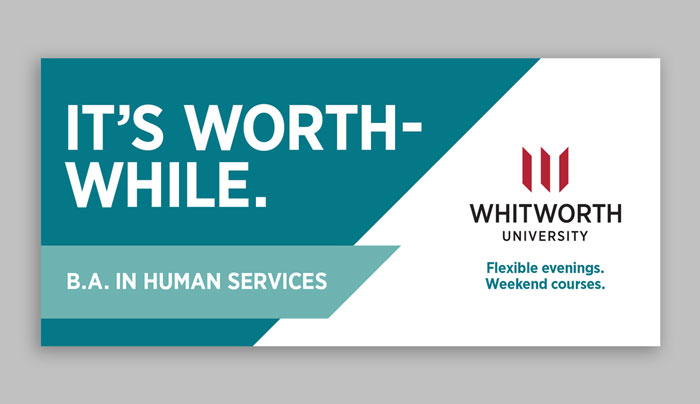 helveticka developed design and messaging templates for Whitworth's in-house design department to implement on a series of outdoor boards.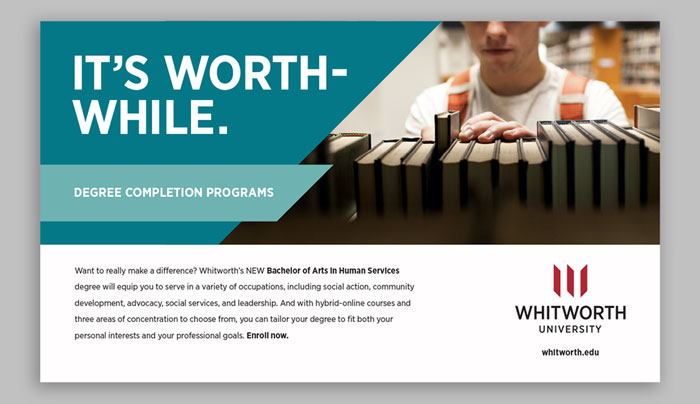 Whitworth's in-house design department also handled implementation of the print ads, based on a template developed by helveticka.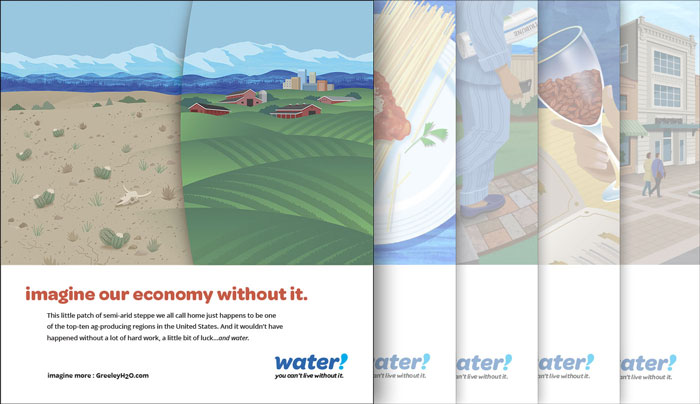 Greeley Water Education Campaign
One of a series of print ads for a multi-year, three-phase education campaign for the City of Greeley, Colorado that touts the importance of water in our everyday lives.
The campaign also includes targeting online advertising designed to drive viewers to the GreeleyH2O.com website.
A pair of 15-second "bookend" TV spots – designed to open and close a commercial break – reminds viewers how much water they use every day.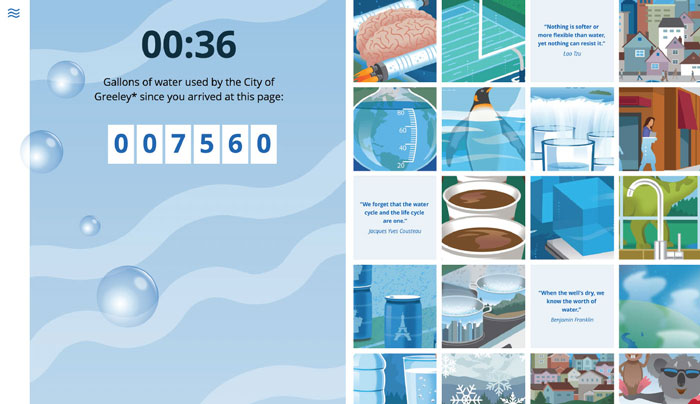 In addition to reinforcing the messaging seen on television and in print and online ads, the website provides more in-depth information about water.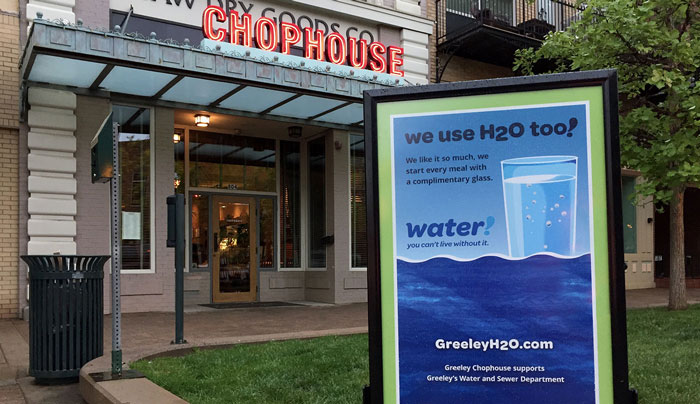 By lending support to the campaign, local businesses are featured on the website and on customer-facing signage.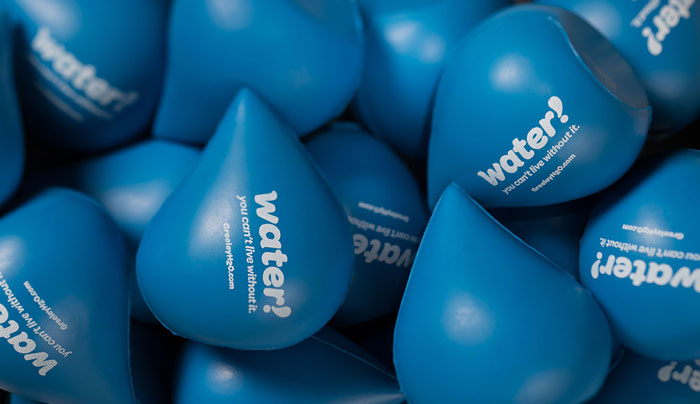 Branded stress balls, in the shape of water drops, promote the Phase 1 campaign tagline: "Water! You can't live without it."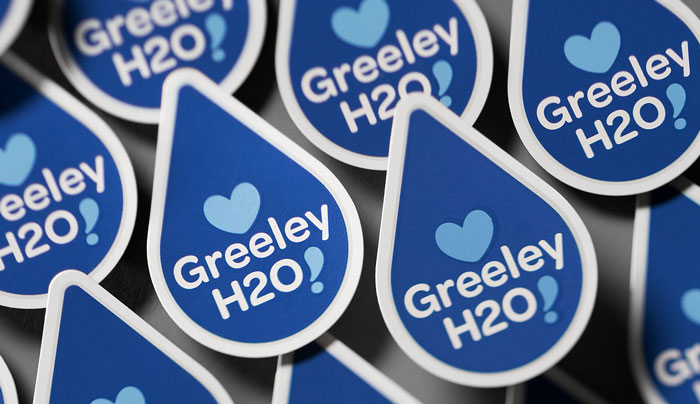 Static window clings enable drivers and business owners alike to show their support for the city and its history of water stewardship.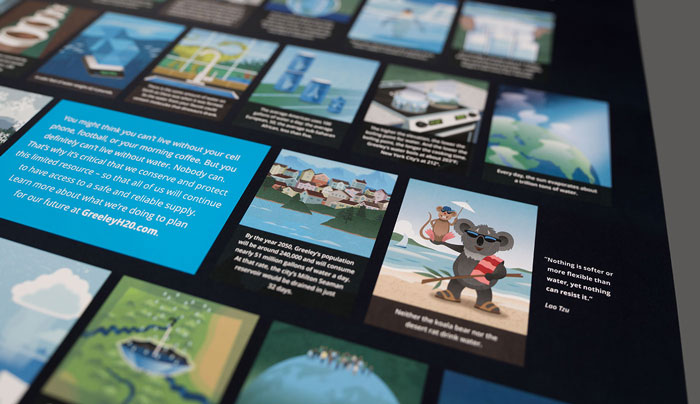 A free poster, which features custom art illustrating 50 water facts, is available via the campaign's website.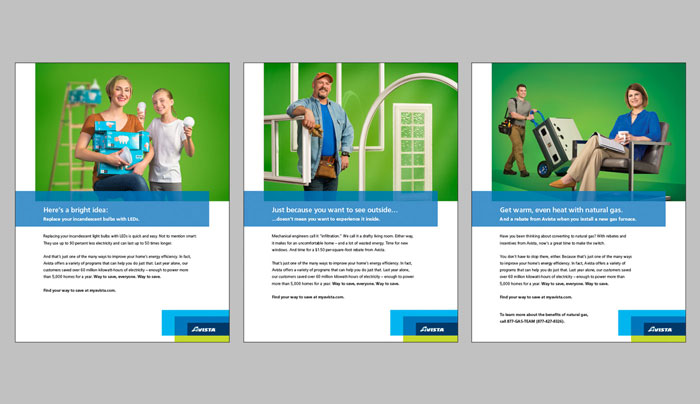 Avista – Way to Save
A series of three print ads served as part of a campaign to encourage Avista customers to take advantage of energy-efficiency tips and rebates. The campaign theme, Way to Save, was also developed by helveticka.
Part of the campaign was a 30-second TV spot highlighting a number of ways to save – from making simple, inexpensive changes to adding home improvements.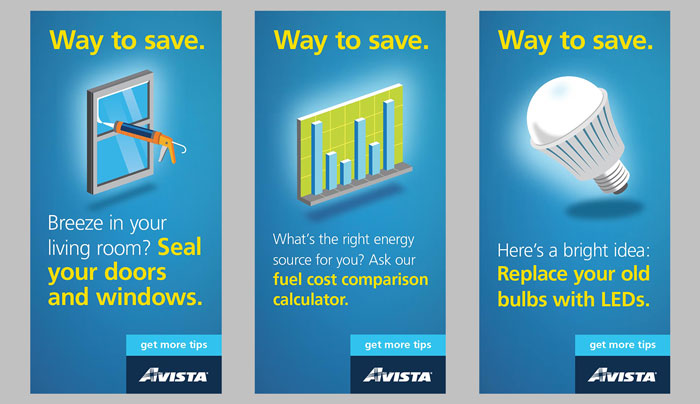 A series of online ads gave viewers energy-saving tips – as well as information on rebates that help offset the costs of higher-efficiency equipment.
Two :30 radio spots provided examples of ways Avista customers could save energy – and the effect such savings have already had.
Helveticahaus
Shot on location over a single weekend for online retailer Helveticahaus. Original music by Kevin Graham, production by Mojo Lab, and animation by Digital Itch.
This animated short was part of the launch of helveticahaus, a philanthropic effort to fund scholarships for students working toward visual communication degrees at Spokane-area colleges.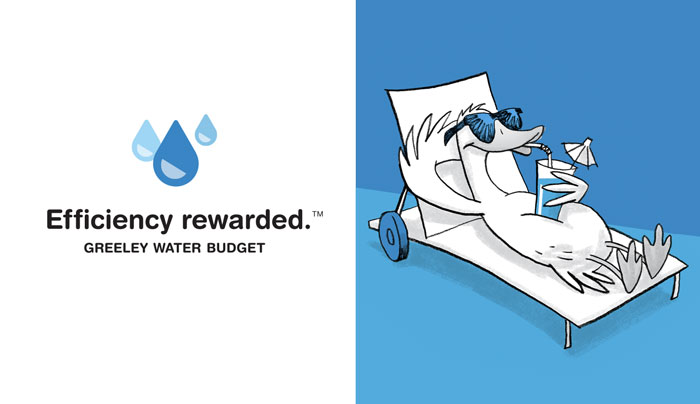 Greeley Water Budget
As part of a strategy to communicate the new Greeley Water Budget, helveticka created a theme and logo, along with a friendly, light-hearted illustration style.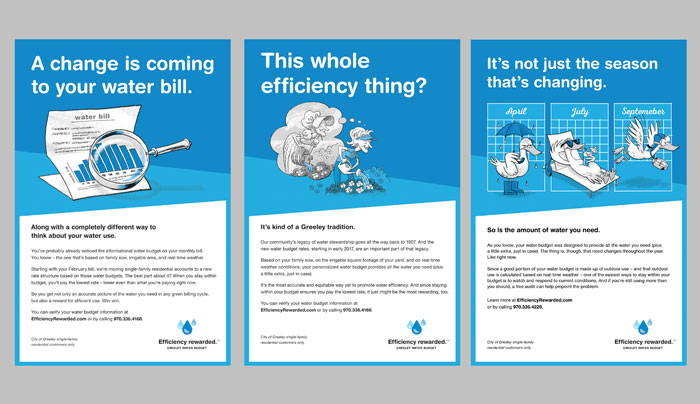 A series of print ads helped customers understand what was about to happen, why it was happening, and how it would affect them.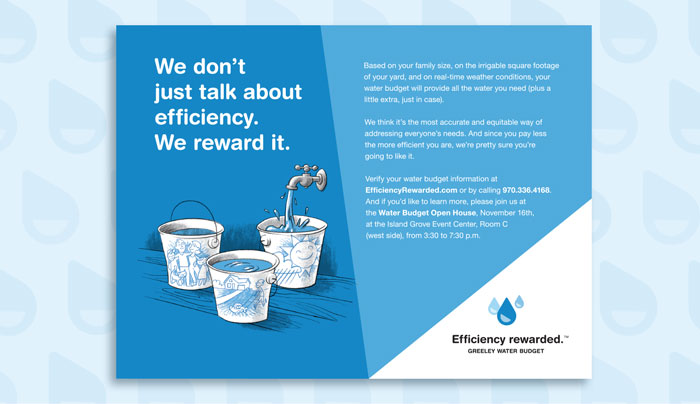 Direct mail post cards highlighted the new billing parameters based on three primary measurements: family size, irrigable yard area, and real-time weather conditions.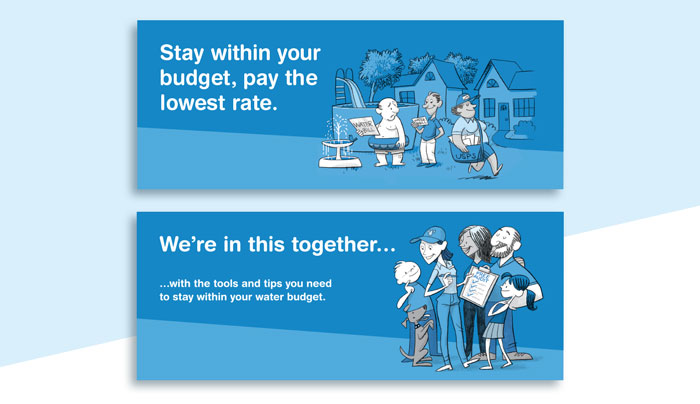 Bill stuffers served as reminders of the new tiered-rate billing system based on household usage and provided Greeley's residents with customer service numbers and how to find more specific information.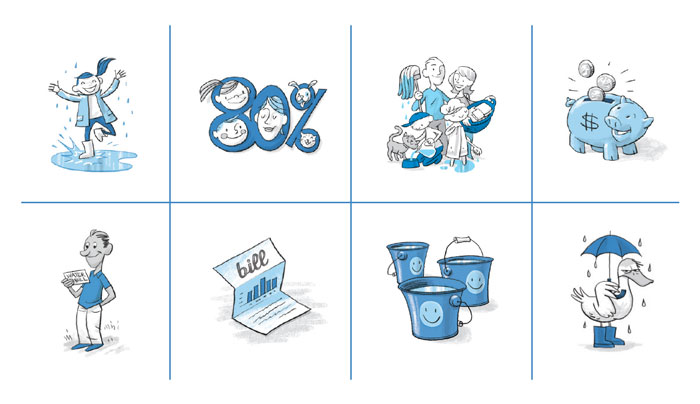 Campaign assets, along with messaging, were created for both print materials and the city's existing social media channels.
Avista
Focusing on Avista's commitment to green power and environmental sustainability, this :30 TV spot is narrated by celebrated opera singer Thomas Hampson.
Recognizing that most people don't think about where energy comes from, this :30 TV spot sets out to remind Avista customers of the magic behind turning natural resources into something that powers their lives.
A short film, shot on location throughout its service territory and narrated by world-renowned opera singer Thomas Hampson, honors Avista's 125 years of service in the Northwest.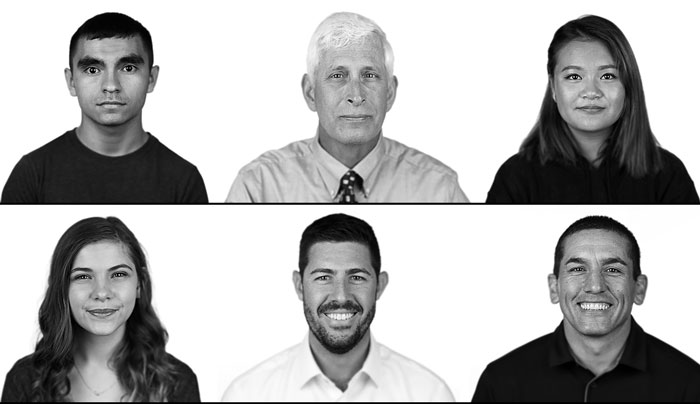 Weld County School District 6 (Greeley, CO)
The intent of this social media campaign was to humanize the school district through honest, straightforward portraits by local photographer Erik Stenbakken.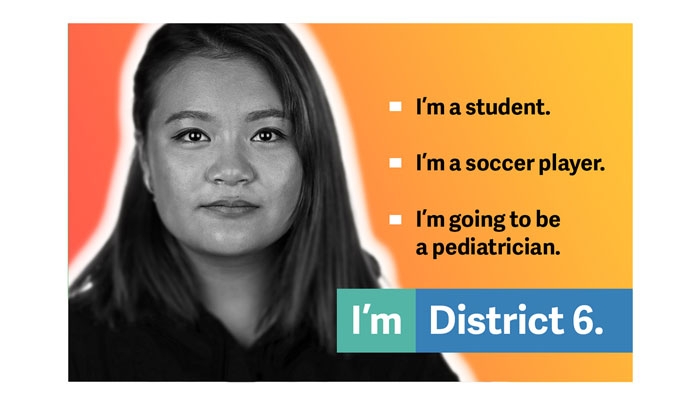 Each subject was interviewed, which provided material for quick facts on the social posts and lengthier stories on the district's website. That process also yielded the campaign's theme.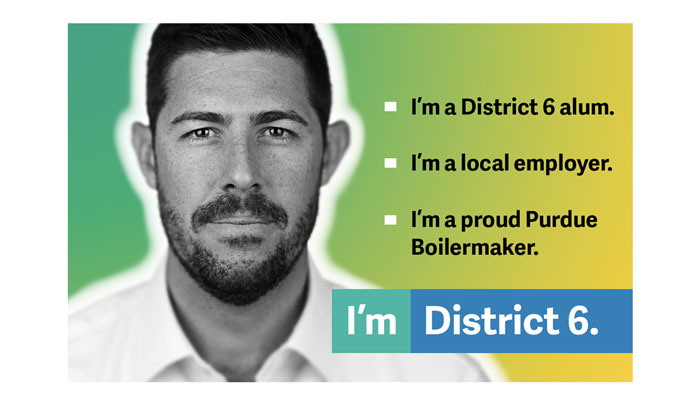 Subjects included students, staff (current and retired), and alumni, each of whom was photographed through an entire range of facial expressions.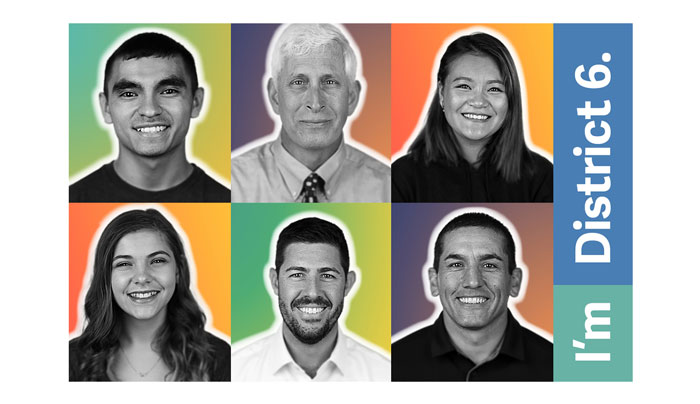 Variations of social media posts were created, including individual and multiple subjects. Bold colors add personality and vibrancy, offering a nice contrast with the black and white photography.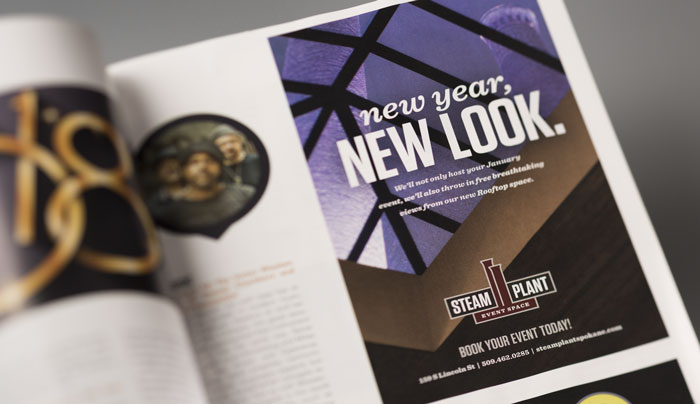 Steam Plant
Following a months-long renovation, a print ad campaign began by teasing the Steam Plant's updated space, creating a sense of anticipation.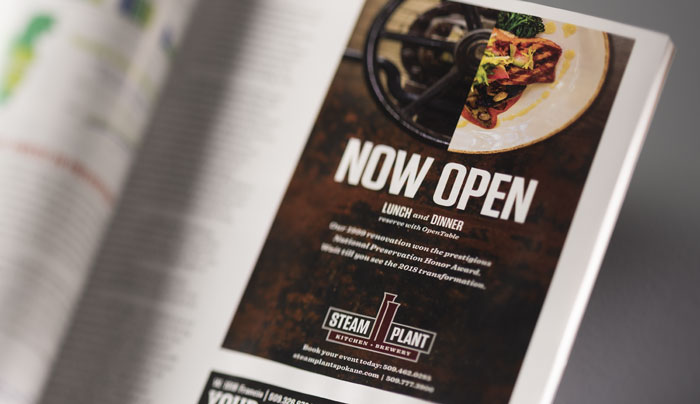 Once open, the look and feel of the ads shifted, juxtaposing industrial elements from the building's early days with a sneak peek at the new dining offerings.
back to top
|
<
1
2
3
4
5
6
7
8
9
10
>
<
>