Even if you're not a fan of jazz, you've heard of Miles Davis. His landmark album, "Kind of Blue," is arguably the greatest jazz record of all time (and one I never tire of playing).
But this post isn't about that Miles. It's about someone else who shares his name. An artist who never recorded an album or played a single show, yet still left an indelible mark on the jazz world.
Reid Miles.
This Miles was a graphic designer and art director for Blue Note Records, one of the most respected labels in jazz. From 1956 to 1967, he designed the covers of nearly 500 Blue Note albums, including recordings by the likes of Art Blakey, John Coltrane, Herbie Hancock, Thelonious Monk, Lee Morgan, Sonny Rollins, and countless others.
Miles' designs were modern, playful, and dynamic. His style was distinctively Swiss (like our namesake, Helvetica), incorporating asymmetry, generous negative space, minimalist shapes, bold typographical elements, and photography. You can see these elements in the cover he designed for Lee Morgan's popular album, "The Sidewinder."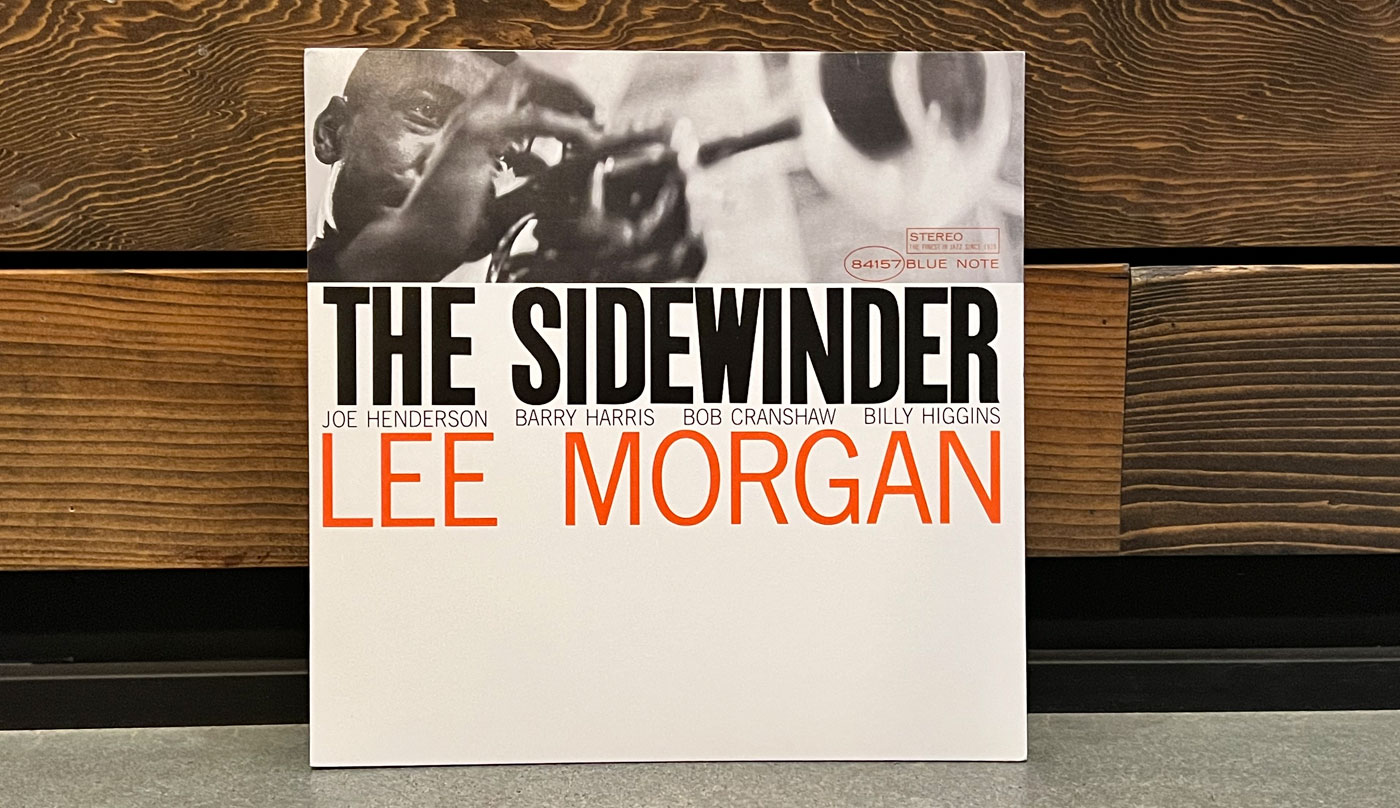 This design took the intangible qualities of the music – trumpeter Lee Morgan's energy, drive, and precision – and made them tangible. And ultimately, that was good for business.
Because, as marketer Steve Woodruff says, "People buy tangibles."
It was especially relevant in 1964, the year Morgan's album released. Buyers had likely never heard the recordings, so they chose the album based on its front cover design and (sometimes) back cover notes.
"Miles made the cover sound like it knew what lay in store for the listener."
– Felix Cromey, The Cover Art of Blue Note Records
"The Sidewinder" was a massive success. It became Blue Note's best-selling record and kept the company out of bankruptcy. And Reid Miles' cover art played a part in that success.
Yet, for all his creative genius, Miles earned a fixed commission of just $50 per album cover. After all, his work with Blue Note was only a weekend side hustle. During the week, he was employed full-time in advertising.
Nonetheless, Miles' designs captured not only the unique sound of each artist and recording, but also the look and brand identity of the Blue Note label itself. He managed to make the intangible tangible.
To see more of Miles' album covers, visit the Museum of Modern Art online.